Cornilleau Park Outdoor Table Tennis Table
£1599.00
In Stock

Why Us?
Watch Our Video

Cornilleau Park Outdoor Table Tennis Table
£1599.00
In Stock

Why Us?
Watch Our Video
Enter your details and we will get back to you
Pro review
The Cornilleau Park table was produced to compete with the 'old fashioned' concrete tables. It is recommended for use in unsupervised areas such as parks and public playgrounds. It gives an extremely good level of play and can take quite a beating. Our price includes vat and delivery. We offer optional ground anchors that can be buried under grass or there is an option to increase the weight of the table from 163kg to a massive 400kg by purchasing sand filled ballast trays. This table is a true heavy weight in all departments! PLEASE NOTE: The sand isn't included with the sand trays, you will need approximately 200 kilos of sand.
Delivery
Important: If you pop your postcode in the box above marked, 'Check Delivery In Your Area', you'll be shown the availability and delivery timescales for your address for each model and colour option.
Please note that delivery areas & timescales can vary depending on the model & colour you choose (e.g. one model or colour of Cornilleau table might be available in a different area to another, and the delivery speeds might vary too).
Delivery is free and Cornilleau tables are delivered on a pre-arranged day using a two-man service.
If you would like any further help or advice please call 01371 875000 or email us at [email protected]
Table information (dimensions, materials, etc.)
Table size:
274cm long x 152.5cm wide x 76cm high (9' long x 5' wide x 2'6" high)
Minimum play area:
5.1m long x 3.3m wide (17' long x 11' wide), guideline only
Weight:
Standard package: 163kg
Weight with optional sand trays:
400kg
Suitable for outdoor use
10 year guarantee on Table
9mm resin playing surface with MATTOP finish
Rounded corners for added safety
Legs: Strong 90mm galvanised steel
Frame: Corrosion / scratch-resistant steel 80mm x 45mm
Environment: No-toxic – Non-flammable – 100% recyclable
Fixed steel net – 3mm galvanised steel finished with epoxy paint
Allow around 60 to 90 minutes for self-assembly
Cornilleau Park Static Outdoor Table Tennis Table user manual, parts list and build instructions
TTT TV - Watch our videos now
See it in action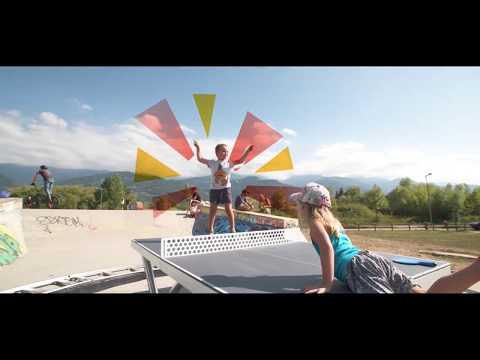 Cornilleau Park Table Tennis Table In Action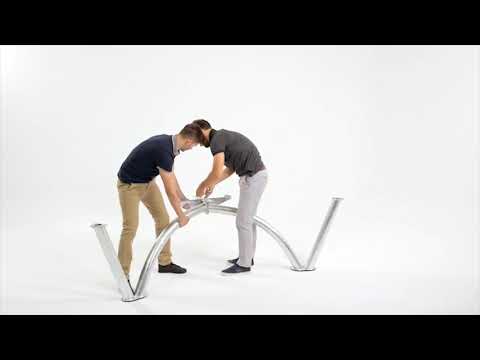 Cornilleau Park Assembly