Garlando G-500 Blue Weatherproof Football Table
£699.00
In Stock

Why Us?
Watch Our Video
Garlando G-500 Blue Weatherproof Football Table
£699.00
In Stock

Why Us?
Watch Our Video
Enter your details and we will get back to you
Pro review
The 2020 Garlando Outdoor G-500 football table is a strong weatherproof table that offers a high level of play. The cabinet is 30mm thick and is manufactured using waterproof multi-layered plywood with plastic a laminate coating. Water-resistant and sealed using a special waterproof glue. It has strong legs and rust-resistant telescopic rods. This is a very popular table with schools, hotels and holiday parks.
What the package includes & delivery information
Deliveries are usually made within 10 working days. You will be contacted by our couriers prior to delivery. On the arranged day you receive a call around 30 minutes before arrival and some tracking information first thing that morning. The couriers operate a two-man service to a garage or garden (where reasonable access is available). Due to the pandemic the couriers will not enter houses at the moment.
We cannot deliver Garlando tables to the following postcode areas: All IV : KA27 to KA28 : All KW : PA20+ : PH32+ Nor can we deliver to any offshore locations
Package Includes:
3 year guarantee on table
10 x standard footballs and a waterproof table cover
Table information (dimensions, materials, etc.)
Table size:
114cm Long - 110cm Wide - 88cm High
Weight:
75kg
Packaged Weight:
83kg
Suitable for indoor and outdoor use
2 x score counters to mark up to 10 goals
Players: Blue & White with fully rotating goalkeeper
Conforms to the European safety norms EN71-1/2/3/9
Playing field: Plastic laminate (blue lines on light grey)
Legs: 9 x 9cm metal legs with anti-scratch, water-resistant powder varnish
Leg levellers
Cabinet: 30mm waterproof multi-layer plywood with plastic laminate coating
Anti-rust stainless steel roller bearings and anti-rust treated nuts, bolts and screws
Rods:16mm Telescopic high stress resistance steel bars coated with anti-rust chromium plating
Ball server on each side of the table.
Supplied with 10 Standard orange balls
Assembly: Allow 90 minutes for this
TTT TV - Watch our videos now
See it in action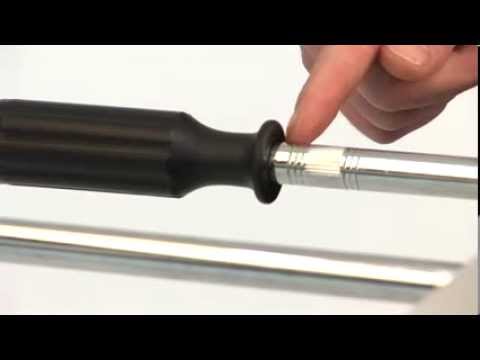 G-500 Assembly