Butterfly Garden Rollaway 6000 Outdoor Table Tennis Table
£499.99

Why Us?
Watch Our Video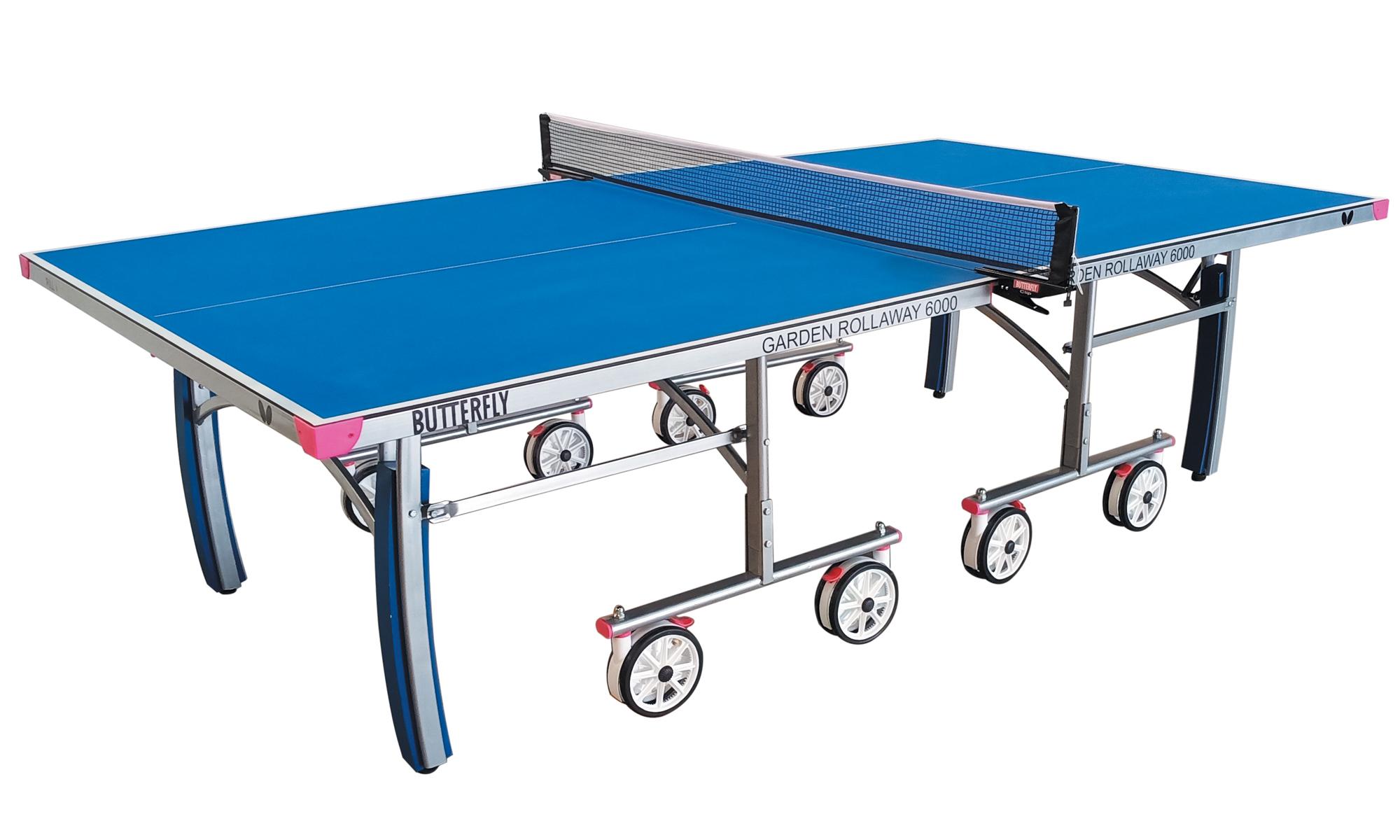 x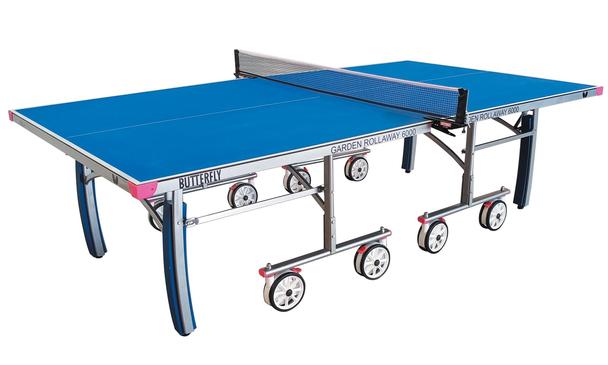 Butterfly Garden Rollaway 6000 Outdoor Table Tennis Table
£499.99

Why Us?
Watch Our Video
Enter your details and we will get back to you
Pro review
One of Butterfly's latest range, the Garden Rollaway 6000 Outdoor Table Tennis Table is a high-end leisure table. It arrives 95% pre-assembled so you simply add the wheels and you're away. Boasting a 6mm melamine playing surface with anti glare, it provides excellent weatherproofing and play quality. The Garden Rollaway 6000 table is two independent halves, each with its own wheelbase. For storage they fold quickly and slot together to take up minimal space. It has a double locking system for safety and large double wheels for easy transportation. It features playback to allow you to practice by yourself, a strong galvanised steel frame and levellers on all four legs.
The table is supplied with a clip net post set. The beauty of this type of net set is that a replacement will always be available (it won't be discontinued and will be competitively priced). Unlike many manufacturers who use unique systems that cannot be substituted for other styles, these Butterfly tables can accept any standard size clip net set. You will not be forced to purchase a specific net and post set from the original manufacturer or at their mercy if they choose to discontinue a range.
What the package includes & delivery information
Delivery is free and is usually 3 - 6 working days. You will be called by our couriers to book a convenient delivery day. Please call 01371 875000 if you require more information.
10-year table-top warranty (3 years on frame)
A net & post is supplied by Butterfly with this table. Some retailers claim they themselves supply this as a free accessory!
Table information (dimensions, materials, etc.)
Table size:
275cm long x 153cm wide x 77cm high (9' long x 5' wide x 2'6" high)
Minimum play area:
5.1m long x 3.3m wide (17' long x 11' wide), guideline only
Storage size:
169cm high x 165cm wide x 65cm deep
Weight:
81kg
Packaged weight:
89kg
Suitable for indoor and outdoor use
6mm anti-glare melamine playing surface
Leg levellers
Playback facility
10-year table-top warranty (3 years on frame)
Wheel brakes
8 x 7" double wheels
Double locking system
Table folds as two separate halves
Clip-on net and post set (included)
Galvanised steel frame and legs (25 x 40mm) with magenta corner pieces
Conforms to the Central European Norm (CEN) safety regulations: EN 14468-1
Allow approx. 15 minutes for assembly before first use
TTT TV - Watch our videos now
See it in action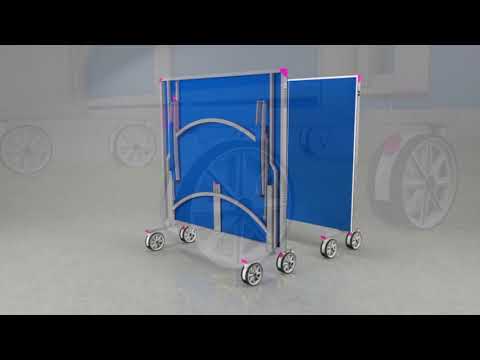 Butterfly Garden Rollaway 6000 Outdoor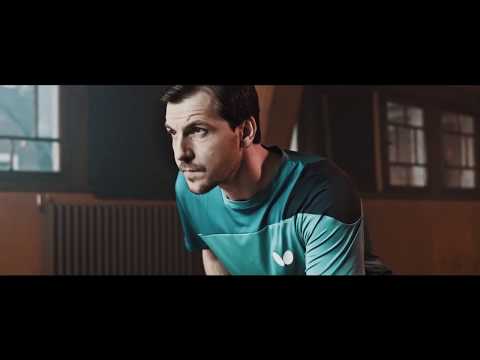 Why buy Butterfly?