Gallant Knight Indoor Table Tennis Tables
GALLANT KNIGHT INDOOR TABLES

All Gallant Knight indoor tables are guaranteed for 3 years on both the tabletop and undercarriage. This gives peace of mind that you're purchasing high quality equipment that is built to last. Delivery is free to most of the UK. Gallant Knight table tennis tables are produced with quality and durability as the primary considerations. All indoor Gallant Knight tables are designed and built to be suitable for use in schools and clubs. So whether you are buying for your home, office or school you can rest-assured your new Gallant Knight table will last.

Table Tennis is the world's biggest indoor participation sport, enjoyed by all ages and abilities. Gallant Knight have a wide range of tables that suits most levels of play.

Please bear in mind that indoor tables are designed for use in insulated buildings. If you are planning on using the table in direct sunlight or storing it in an outbuilding or garage we would suggest you consider an outdoor table which is specifically designed for this purpose. If you are having trouble choosing which table is right for you, and would like some advice, please call us on 01371 875000 or e-mail [email protected] and we will be more than happy to help.
Gallant Knight Brand Information
Gallant Knight Table Sport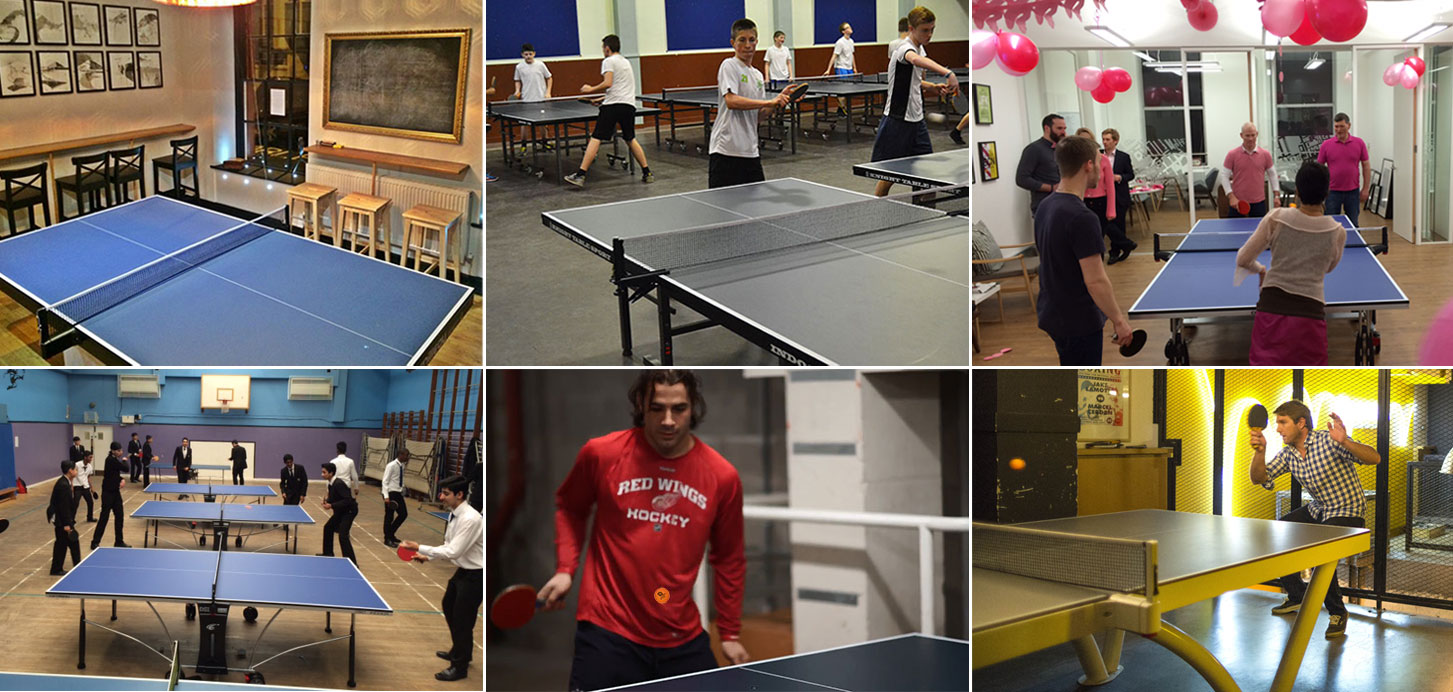 Gallant Knight Company Information and History
We were established in 1998 and over the years we've supplied table tennis tables to clubs, schools and the general public. During that time we have sold thousands upon thousands of tables, putting us in the unique position of knowing exactly what's important to our customers and precisely what they want and need.
The more customers we spoke to and the more tables we sold we realised and there were several tables that were almost perfect but were lacking in one way or another. With our staff's in-depth experience in all aspects of table tennis it soon became clear that we could put that knowledge into the design and manufacture of our own range of tables and accessories. Harnessing our skills in design, product development, our passion and extensive knowledge of the products, we spent 18 months developing and fine tuning the Gallant Knight range.
Since our Gallant Knight tables entered the table tennis market we've sold over ten thousand tables into schools, clubs and homes and they've always received a hugely positive reaction with the majority of schools and clubs ordering more. Our Gallant Knight tables can be found in some impressive places such as Premiership Football Clubs, Professional Ice Hockey Teams, Fire Stations and of course hundreds of schools, universities and table tennis clubs.
We continually look for high quality products to add to the Gallant Knight range and are working to develop new and innovative ideas for future table tennis table designs. If there's anything else you'd like to know about the Gallant Knight brand or this range of table tennis tables please call us on 01371 875000.