Cornilleau 510 Pro Outdoor Static Table Tennis Table
£699.00
In Stock

Why Us?
Watch Our Video

Cornilleau 510 Pro Outdoor Static Table Tennis Table
£699.00
In Stock

Why Us?
Watch Our Video
Would you like us to set it up for you?
Enter your details and we will get back to you
Pro review
The net & post set is an integral part of the table, although some retailers claim they are giving this as a free accessory!
Warranty:
10 year guarantee on all non-wearing parts (excl. wheels, net and posts, bats, cover etc.)
Want to know more about Cornilleau? Click Here

How to pronounce Cornilleau: "Corn-ee-oh"
The Cornilleau 510 Pro Static is by far the most popular outdoor static table. It is competitively priced, completely weatherproof and boasts an impressive 10 year table guarantee. It has a strong galvanised steel frame and a very robust steel net. This model is extremely popular with schools, colleges and holiday parks. Please call us if you require further information or advice on this or any other table tennis table.
Delivery
Important: If you pop your postcode in the box above marked, 'Check Delivery In Your Area', you'll be shown the availability and delivery timescales for your address for each model and colour option.
Please note that delivery areas & timescales can vary depending on the model & colour you choose (e.g. one model or colour of Cornilleau table might be available in a different area to another, and the delivery speeds might vary too).
Delivery is free and Cornilleau tables are delivered on a pre-arranged day using a two-man service.
If you would like any further help or advice please call 01371 875000 or email us at [email protected]
Table information (dimensions, materials, etc.)
Table size:
274cm long x 152.5cm wide x 76cm high (9' long x 5' wide x 2'6" high)
Minimum play area:
5.1m long x 3.3m wide (17' long x 11' wide), guideline only
Weight:
77kg
Packaged weight:
89kg
Suitable for indoor and outdoor use
7mm resin laminate playing surface with MATTOP finish
Bat storage
Fixed steel net
Ball dispenser under table
Legs: Strong steel bends with feet fixings
Undercarriage: Galvanised steel
Frame: Corrosion / scratch-resistant steel 60mm
Assembly: Allow 90 minutes for self-assembly
Cornilleau 510 Static Outdoor Table Tennis Table user manual, parts list and build instructions
TTT TV - Watch our videos now
See it in action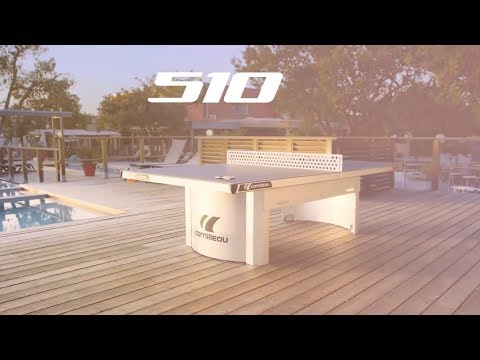 Cornilleau 510 Proline Outdoor Table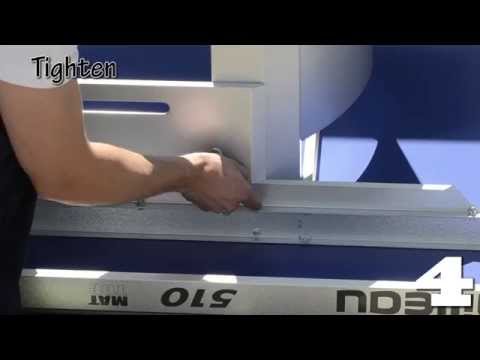 Assembly Video for Cornilleau 510 Proline Outdoor Table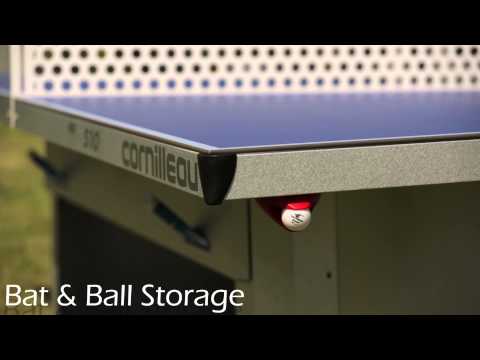 Product Video for Cornilleau 510 Proline Outdoor Table