Adidas Ti. 600 Indoor Table Tennis Table: Discontinued
Discontinued

Why Us?
Watch Our Video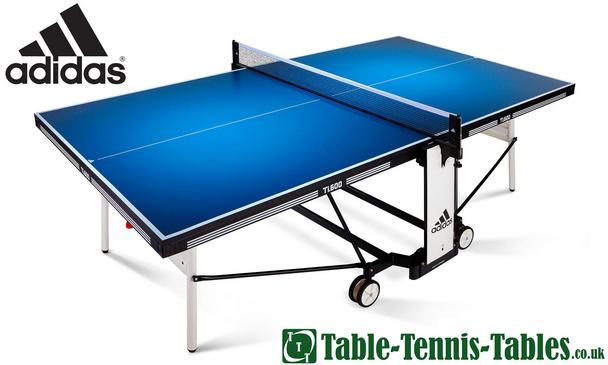 Adidas Ti. 600 Indoor Table Tennis Table: Discontinued
Discontinued

Why Us?
Watch Our Video
This table has been discontinued
The Adidas Ti.600 Indoor is a discontinued table tennis table. In July 2015 Adidas chose to pull out of the market as their tables never did particularly well. Part of this was due to them being overpriced (you paid extra for the Adidas name) and also because they only gave a 2 year warranty while other manufacturers give 5 or more years.
If you'd like some advice in choosing a table please call us on 01371 875000.
To view our extensive range of indoor tables please
click here.
Table Dimensions and Information
Table size:
274 x 184 x 76 cm ( 9' long x 5' wide x 2'6' high)
Minimum play area:
510cm long x 330cm wide ( 17' long x 11' wide), guideline only
Storage size:
(when folded)155cm high x 184cm wide x 72cm deep
Weight:
90kg
Table Top: 22mm Blue Chipboard
Leg Diameter: 40mm
Net and Posts: Fixed net and posts with pro net and height adjustment
2 year guarantee on the table top and undercarriage
Storage for 8 balls
Suitable for indoor use and storage only
Playback facility, allows you to practise by yourself
Steerable, double wheels (128mm)
Allow 1.5 to 2 hours for self-assembly