Cornilleau Turn To Ping Outdoor Conversion Table Tennis Top
£299.00
Out of Stock

Why Us?
Watch Our Video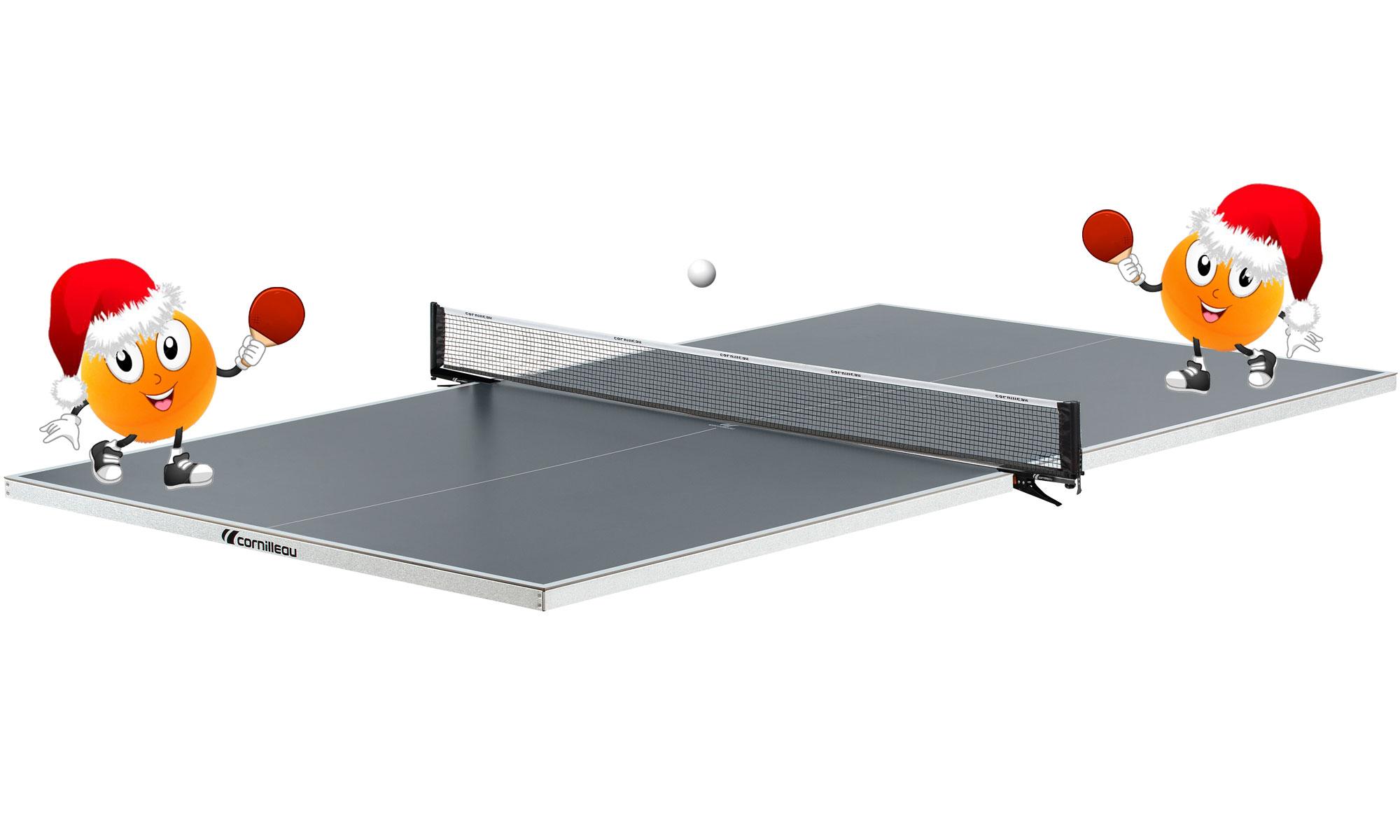 x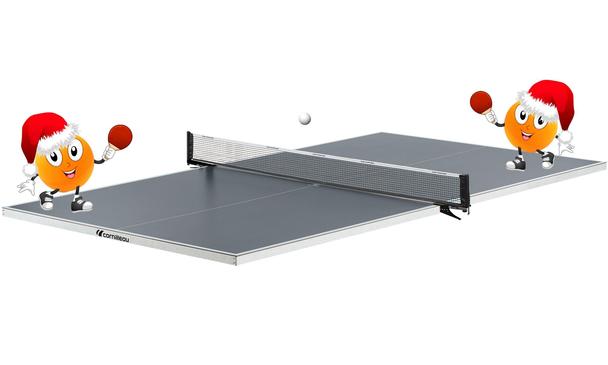 Cornilleau Turn To Ping Outdoor Conversion Table Tennis Top
£299.00
Out of Stock

Why Us?
Watch Our Video
Want to be told
when it's back?Click to register interest
Pro Review
The Cornilleau 'Turn 2 Ping' Outdoor Weatherproof 9' x 5' conversion table tennis tops simply sit on top of a patio or outdoor pool table etc. to create a full-sized outdoor table tennis table. The two halves are each 4' 6" x 5' and the set includes a clip-on net and post set. Conversion tops are simply held in place by gravity, so it's important the supporting table is at least 3/4 of the size of the tops to provide a secure base (6'9" x 3' or 206cm x 92cm). It's also essential for the supporting table to be slightly narrower than 5 foot, as you'll need a couple of inches each side to clip the net post on (the clamps would not fit over both the table tennis top and the table below). Please bear in mind that each half weighs around 20 kilos and that we recommend 17' x 11' as a comfortable play area. Cornilleau are the first to offer outdoor conversion tops and they're a great way to add an outdoor table tennis table if you've limited space. However, the price of the conversion tops is very close to the cost of a complete Cornilleau rollaway table, so if you've a large enough area you'll find it more convenient and more versatile to have a fold up, rollaway table.
Delivery
Important: If you pop your postcode in the box above marked, 'Check Delivery In Your Area', you'll be shown the availability and delivery timescales for your address for each model and colour option.
Please note that delivery areas & timescales can vary depending on the model & colour you choose (e.g. one model or colour of Cornilleau table might be available in a different area to another, and the delivery speeds might vary too).
Delivery is free and Cornilleau tables are delivered on a pre-arranged day using a two-man service.
If you would like any further help or advice please call 01371 875000 or email us at [email protected]
Table information (dimensions, materials, etc.)
Table size:
275cm long x 153cm wide (9' long x 5')
Minimum play area:
5.1m long x 3.3m wide (17' long x 11' wide), guideline only
Storage size:
137.5cm long x 152.4cm wide x 4cm deep(4'5" x 5' x 1 3/4")
Weight:
40kg
Packaged weight:
49kg
38mm Aluzinc table frame
Suitable for indoor & outdoor use only
Two separate halves
Grey 5mm Resin laminate playing surface
Tops simply lay on a Dining or Pool table transforming it into a full sized table tennis table
Net: Includes clip net and posts set
Assembly: None required
TTT TV - Watch our videos now
See it in action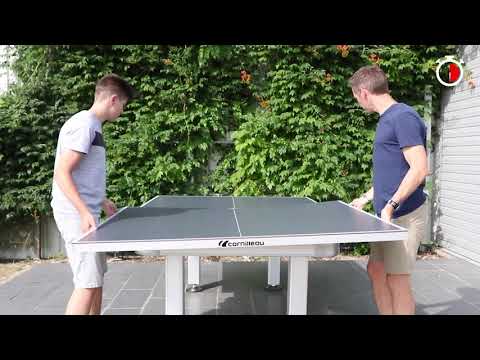 Cornilleau Outdoor Conversion Table Top