Garlando G-500 Weatherproof Football Table
Discontinued

Why Us?
Watch Our Video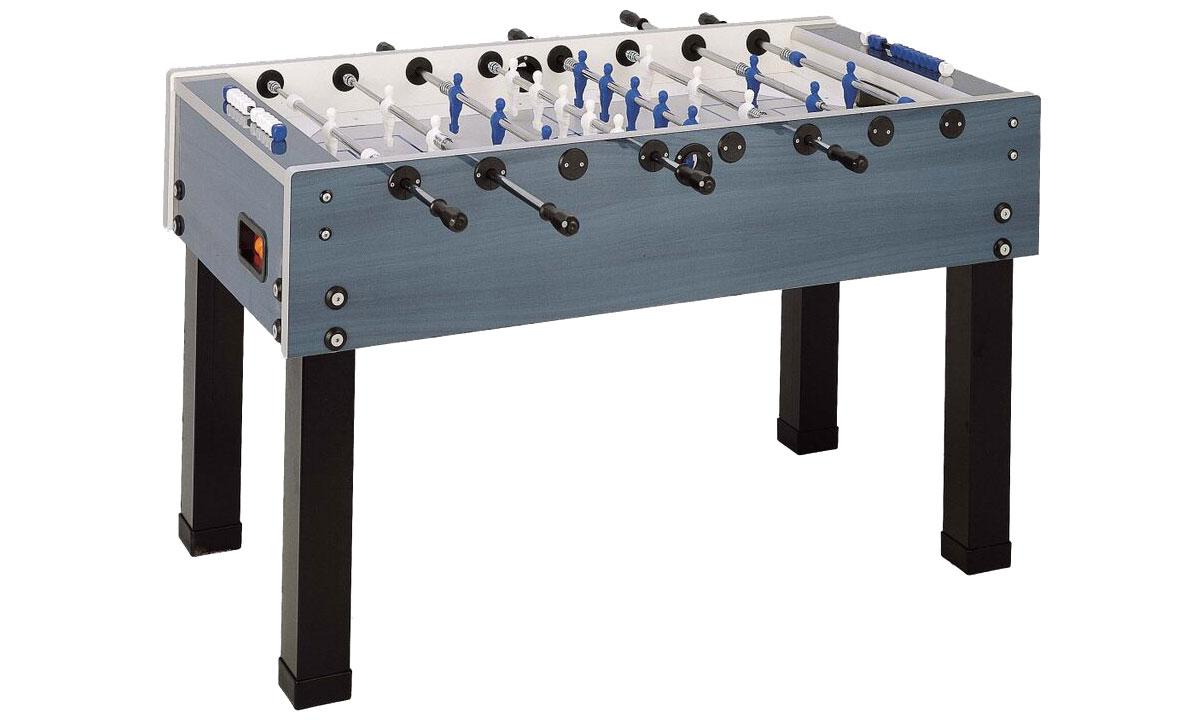 x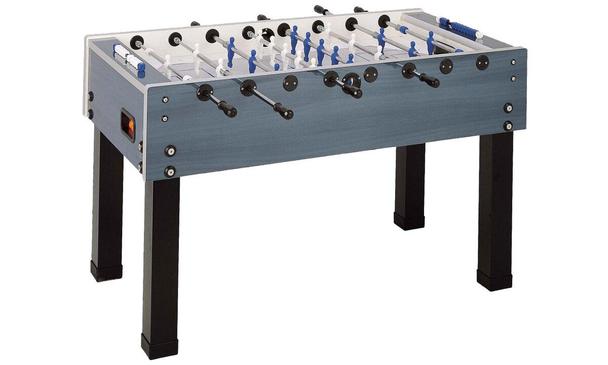 Garlando G-500 Weatherproof Football Table
Discontinued

Why Us?
Watch Our Video
Pro review
The Garlando Outdoor G-500 football table is a strong weatherproof table that offers a high level of play. The cabinet is 30mm thick and is manufactured using waterproof multi-layered plywood with plastic a laminate coating. It has strong legs and telescopic rods. Leg levellers are available as an optional (chargeable) extra and in most cases are recommended. This is a very popular table with schools, hotels and holiday parks.
What the package includes & delivery information
Delivery is free: Whilst the couriers are struggling due to demand and staff issues, current delivery times can be up to 15 working days. Lots are happening quicker (and a few in very remote areas are slower). This is the same wherever you order from as they are all delivered with the same courier, from the same warehouse (although some sites are making other claims). Please bear with us during these difficult times.
3 year guarantee on table
10 x standard footballs and a waterproof table cover
Table information (dimensions, materials, etc.)
Table size:
143cm long x 76cm wide (110cm including rods & handles) x 88cm high
Weight:
75kg
Suitable for indoor and outdoor use
2 x score counters to mark up to 10 goals
Players: Blue & White with fully rotating goalkeeper
Conforms to the European safety norms EN71-1/2/3/9
Playing field: Plastic laminate in green with silkscreen printed white lines
Legs: 9 x 9cm metal legs with anti-scratch, water-resistant powder varnish
Cabinet: 30mm waterproof multi-layer plywood with plastic laminate coating
Anti-rust stainless steel roller bearings and anti-rust treated nuts, bolts and screws
Rods: Telescopic high stress resistance steel bars coated with anti-rust chromium plating
Assembly: Allow 90 minutes for this
TTT TV - Watch our videos now
See it in action
Garlando G-500 outdoor football table video coming soon