Dunlop EVO 7000 Outdoor: Discontinued
Discontinued

Why Us?
Watch Our Video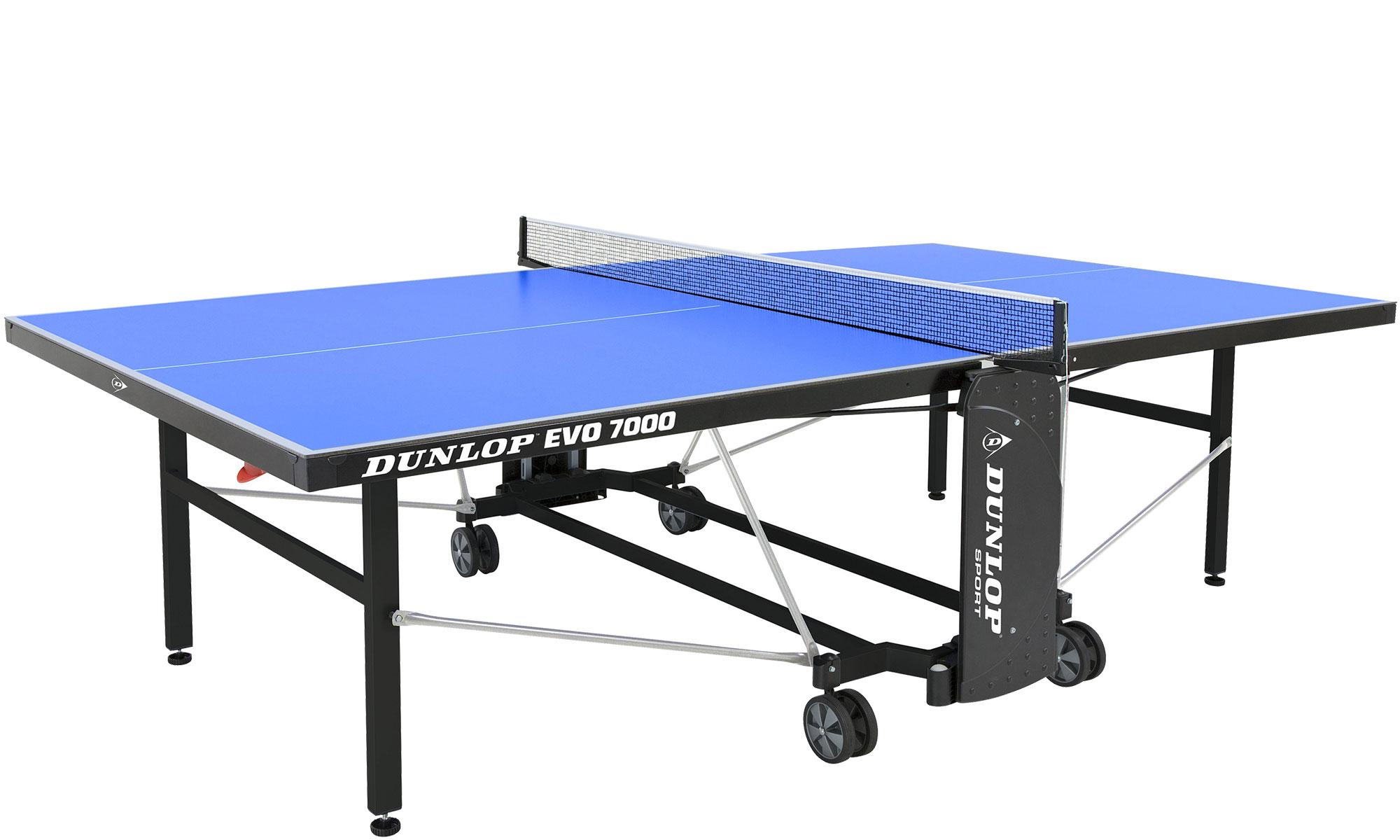 x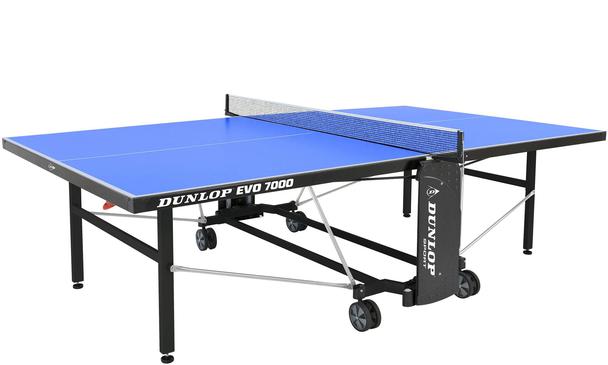 Dunlop EVO 7000 Outdoor: Discontinued
Discontinued

Why Us?
Watch Our Video
Pro review
In August 2018 Dunlop decided to stop retailing table tennis tables. This followed Sports Direct's sale of the Dunlop Sports brand to Sumitomo Rubber Industries. Dunlop have stated that they may re-enter the market within the next couple of years with a new range.
What the package includes & delivery information
UK Mainland Delivery is free* For most postcodes, deliveries are completed within 5 working days however some more remote postcodes can take up to 10 working days (charges apply for the Scottish Highlands and offshore locations). You will be contacted by the couriers 24 hours before the delivery is to take place with a two-hour timeslot and on the delivery day you should receive a call 30 mins prior to arrival. Please call 01371 875000 if you require more information.
10 year guarantee on table only
2 x bats, 3 x balls
The net & post set is an integral part of the table. Some retailers claim they are giving this as a 'free of charge' extra, they even include it as part of the value of the free accessories!
*Deliveries to Highlands & Islands carry a surcharge CLICK HERE for details
Table information (dimensions, materials, etc.)
Table size:
275cm long x 153cm wide x 77cm high (9' long x 5' wide x 2'6" high)
Minimum play area:
5.1m long x 3.3m wide (17' long x 11' wide), guideline only
Storage size:
162cm high x 183cm wide x 70cm deep
Weight:
78kg
Suitable for indoor and outdoor use
6mm melamine composite table top
Ball holder
Leg levellers
Playback facility
Fixed net and posts
Legs: Square steel tubing
Easy to use safety folding system
Undercarriage: Powder coated steel
Wheels: 120mm twin wheels casters and 360 degree swivel
Assembly: Allow 90 minutes for self-assembly
TTT TV - Watch our videos now
See it in action
Dunlop Evo 7000 table tennis table product video coming soon