Tacteo 30 Pack (4 x Tacteo 30 bats & 6 Cornilleau Expert balls)
£29.99
Out of Stock

Why Us?
Watch Our Video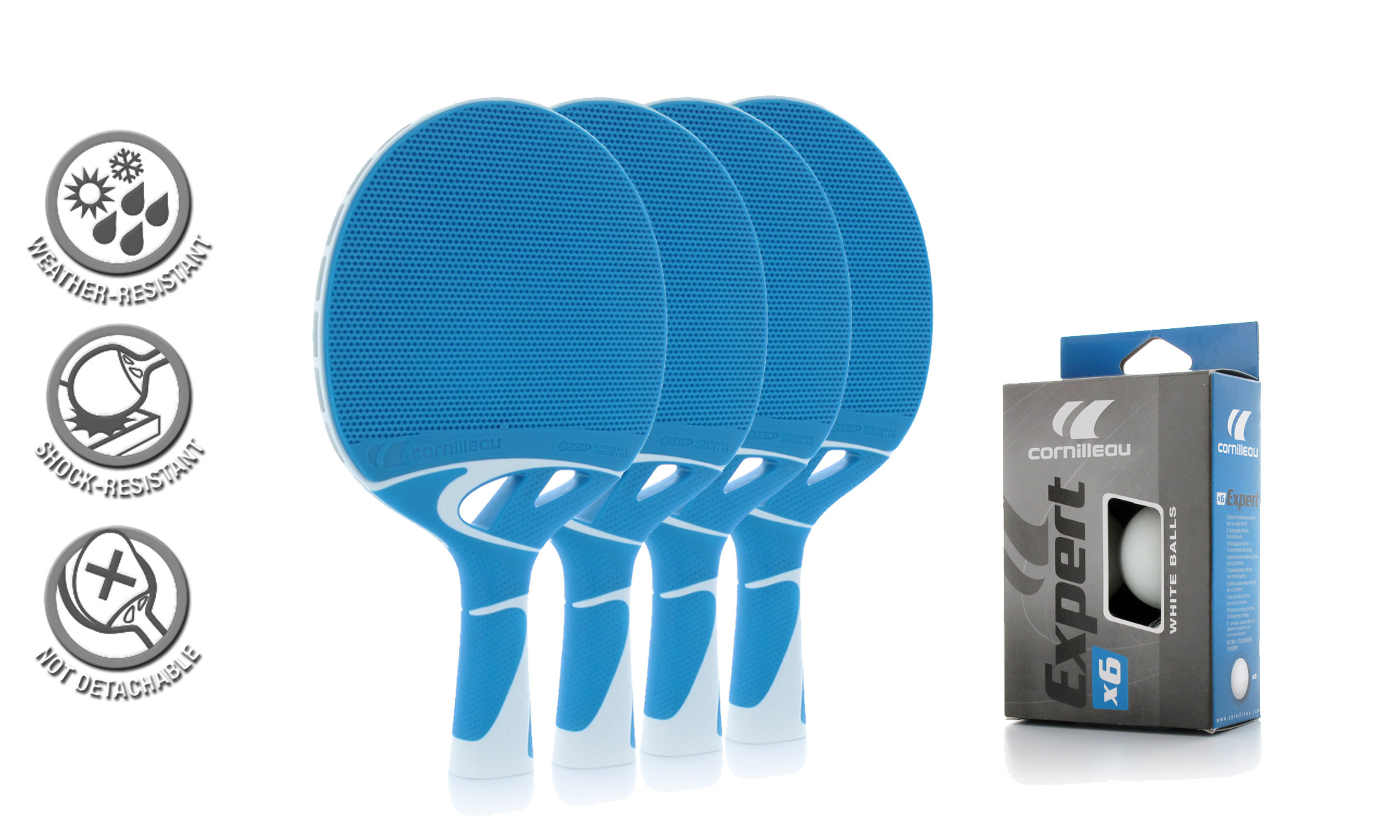 x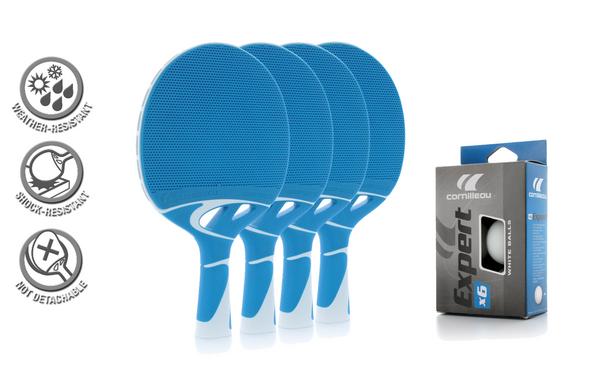 Tacteo 30 Pack (4 x Tacteo 30 bats & 6 Cornilleau Expert balls)
£29.99
Out of Stock

Why Us?
Watch Our Video
Want to be told
when it's back?Click to register interest
Tacteo 30 Pack Information
Bat Information:
This style of table tennis bat was pioneered by Cornilleau. These Cornilleau Tacteo bats are completely weatherproof & shock resistant, making them perfect for outdoor table tennis.
They can be left outside all year round without getting ruined. The rubbers do not peel off like traditional bats, so they're very long lasting. The Tacteo 30 is designed for use in schools, youth clubs & sports centres. Please note that both sides are the same colour so this cannot be used in competitions where the rules state one side should be black and the other red.
The Blade: Polymer
Rigidty: +1
Technology: ADS
Handle: Flared, Soft touch grip
Speed: 5/10
Spin: 5/10
Control: 8/10
Weight: 171g
Ball Information:
Cornilleau Expert Table Tennis Balls. White, 40mm, Box of 6.
A box of 6 Cornilleau Expert balls. Ideal for serious training & intensive use.
What the package includes & delivery information
4 x Cornilleau Tacteo 30 Outdoor Bats
6 x Cornilleau Balls
Orders received by 4pm (Mon - Fri) are despatched same day. Approximately 97% arrive the next working day.
Accessory orders are delivered using either DPD or Royal Mail (dependent upon the total weight and value of your order).
Once despatched you will be emailed with your tracking details (where applicable).
There is a £3.50 delivery charge for orders under £50 (free when over).
Table tennis bats carry a limited 1 year guarantee (excludes physical damage and normal wear & tear).