Butterfly Table Tennis Scorer
£62.99
Out of Stock

Why Us?
Watch Our Video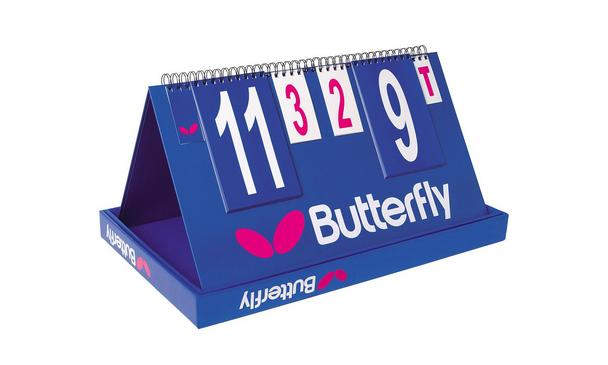 Butterfly Table Tennis Scorer
£62.99
Out of Stock

Why Us?
Watch Our Video
Want to be told
when it's back?Click to register interest
Pro review and product information
Butterfly's scorer is made of PVC. It is supplied with numbers from 0-30, together with small red game cards 0 to 5. Ideal for clubs, schools and serious leisure players whilst essential for any major match or competition. It can also relieve the language problems at International matches or exchange visits. We recommend using the scorer on the Butterfly Umpire Table which needs to be purchased separately.
Dimensions:
In use: 47 x 30 x 30 cm
Storage: 47 x 30 x 3 
Colour: Blue
Free delivery, usually within 3 - 5 working days.
What the package includes & delivery information
One: Butterfly scorer
Delivery is usually within 3-5 working days.
There is a £3.50 delivery charge for orders under £50 (free when over).