Roberto New Camp Football Table
£999.00
In Stock

Why Us?
Watch Our Video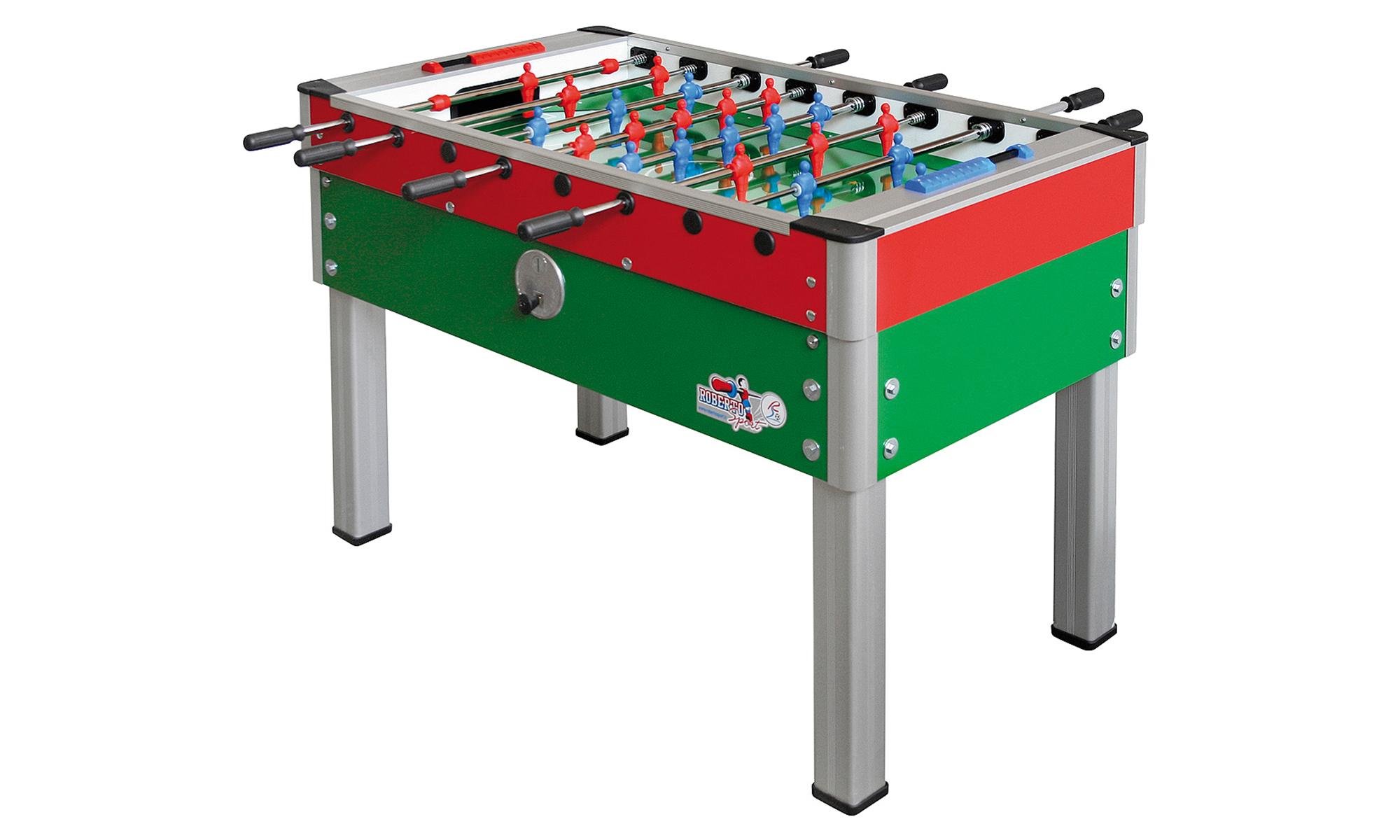 x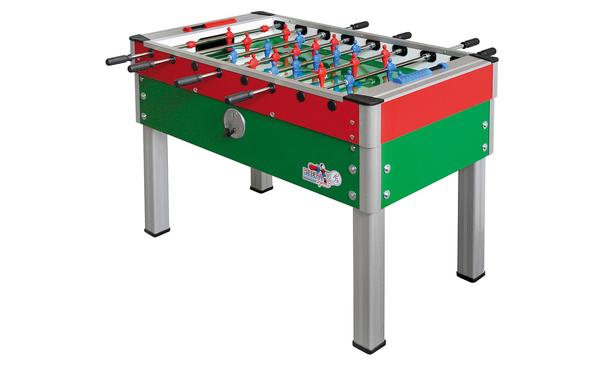 Roberto New Camp Football Table
£999.00
In Stock

Why Us?
Watch Our Video
Enter your details and we will get back to you
Pro Review
The New Camp football table has been created using Multi-Layered Poplar to give the table great strength and solidity, with the use of 90 x 90 square Aluminium legs to give the table great stability and adjustable feet to ensure a perfectly flat playing surface. Created to ensure the safety of the users the football table uses Telescopic Rods to ensure the rods do not come fully out of the table itself. The upper edges of the football table have been covered in Aluminium to ensure protection to the football table, guaranteeing the table will last.
This football table is coin operated for use with the £1 coin.
Product Information
Construction: Multi-layered poplar reinforced in laminate
Playing Surface: 5mm tempered glass playing field
Playing Dimensions: 135cm x 110cm x 90cm
Table Legs: Square Aluminium 90x90
Table Feet: Fixed
Table Rod's: Telescopic diam. 18
Table Handle: Export diam. 18
Colour: Red/Green with Blue/Red figures
Weight: 80kg
Packaged Size: 54" x 31" x 15" (137cm x 79cm x 39cm)
Packaged Weight: 83KG
Roberto New Camp - manual, parts list and build instructions
Delivery information
Delivery is free and is usually within 3-6 working days. You will be called by our couriers to book a convenient delivery day. Please call 01371 875000 if you require more information.
2 year warranty on table
TTT TV - Watch our videos now