Stiga Performance Outdoor Table Tennis Table
£699.00
In Stock

Why Us?
Watch Our Video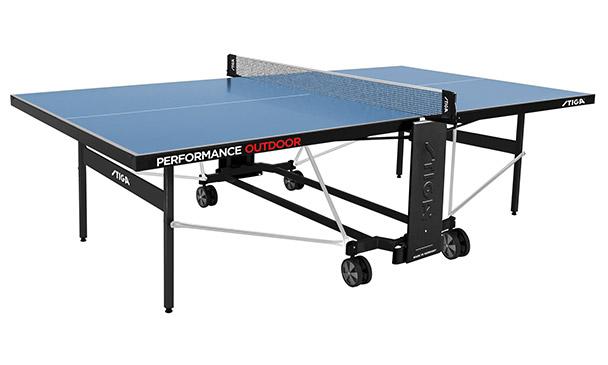 x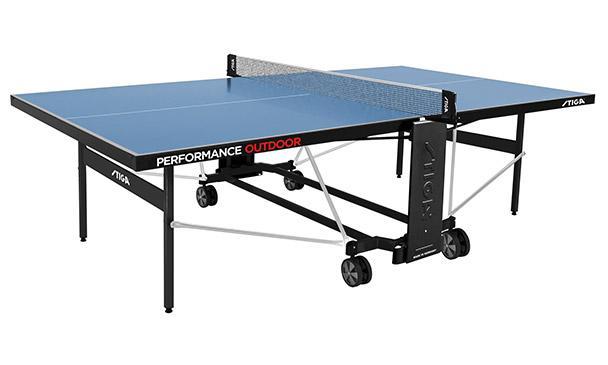 Stiga Performance Outdoor Table Tennis Table
£699.00
In Stock

Why Us?
Watch Our Video
Enter your details and we will get back to you
Pro Review


However, the weatherproofing is excellent and it does have the playback facility for solo practice. It also benefits from bat and ball storage.
The Stiga Performance Outdoor Table Tennis Table has a 5mm table top which provides a decent bounce, though not of the same standard you'd get from other brands when spending this amount of money. The frame is also ok, but doesn't come close to the strength you'd get from some of the other tables in this price range.
What the package includes & delivery information
UK mainland delivery is free* and usually within 10 working days. Their courier will contact you to book a date. At the time of choosing the delivery date it's an all-day slot between 7am and 7pm. This can be a 1 man delivery service. Please call 01371 875000 if you require more information.
2 year guarantee on table only
The net & post set is an integral part of the table. Some retailers claim they are giving this as a 'free of charge' extra, they even include it as part of the value of the free accessories!
Table information (dimensions, materials, etc.)
Table size:
274cm long x 152.5cm wide x 76cm high (9' long x 5' wide x 2'6" high)
Minimum play area:
5.1m long x 3.3m wide (17' long x 11' wide), guideline only
Storage size:
162 cm high x 144 cm wide x 73 cm deep
Weight:
70kg
Outdoor Weatherproof table
Playback Facility
5 mm melamin resin board
Net Included
Assembly: Allow 120 minutes for self-assembly
Stiga Performance Outdoor Table user manual, parts list and build instructions
TTT TV - Watch our videos now
See it in action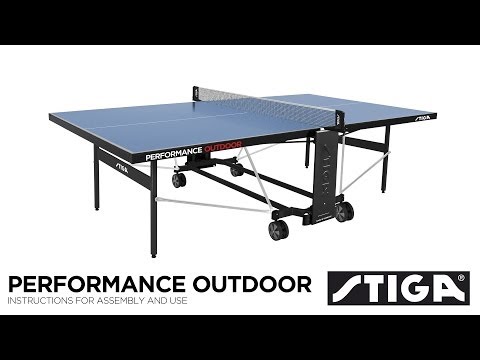 Stiga Performance Outdoor Table Tennis Table Assembly Video