Butterfly Spirit 12 Outdoor Rollaway Table Tennis Table
£429.99
In Stock

Why Us?
Watch Our Video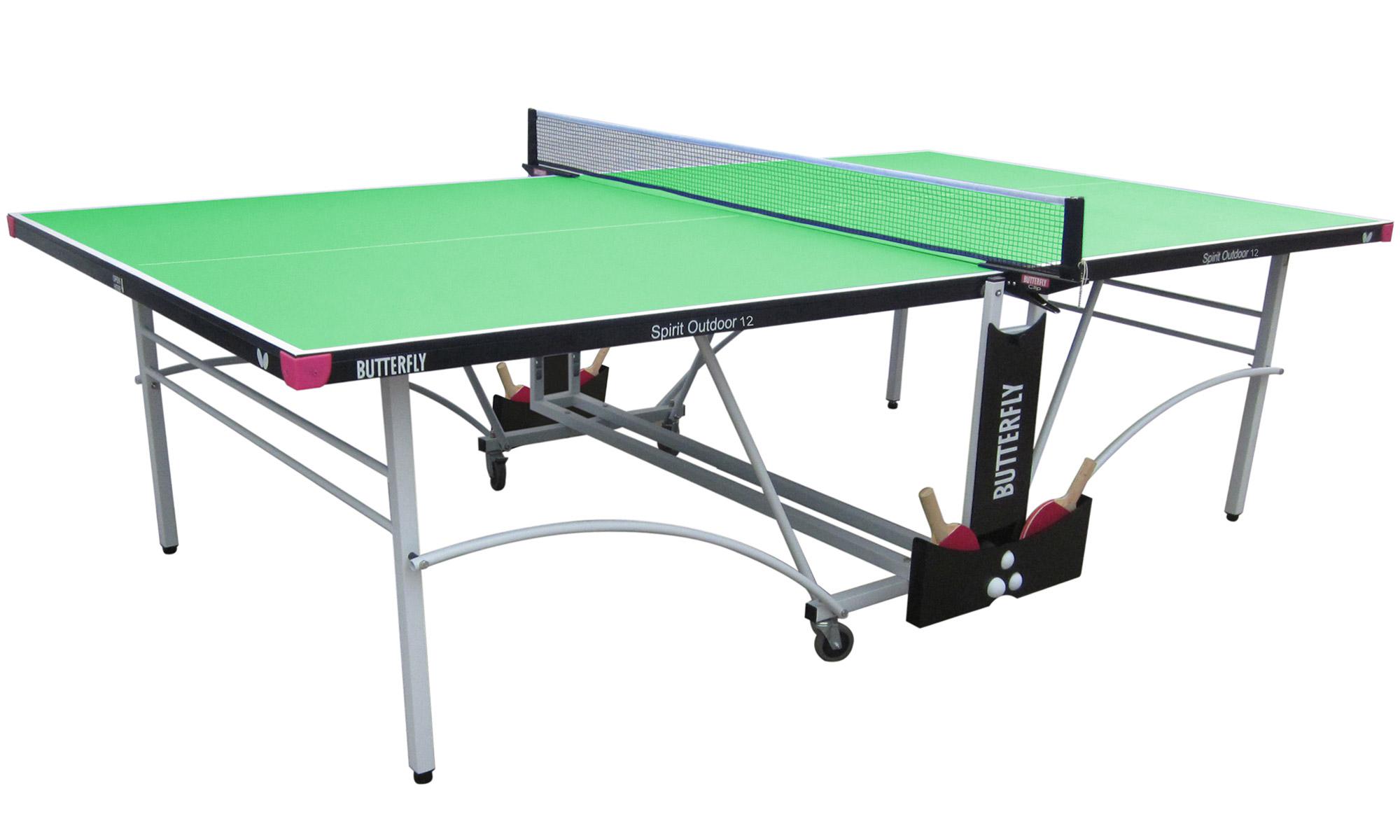 x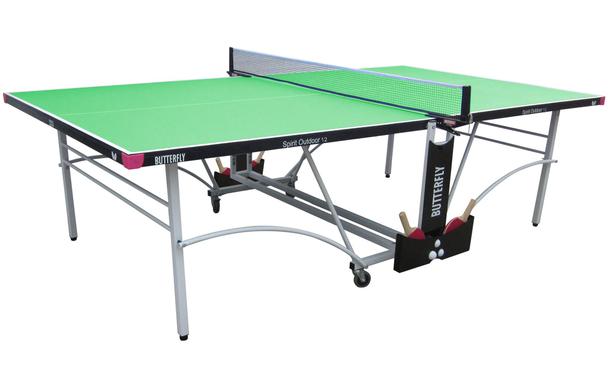 Butterfly Spirit 12 Outdoor Rollaway Table Tennis Table
£429.99
In Stock

Why Us?
Watch Our Video
Enter your details and we will get back to you
Pro review
The Butterfly Spirit 12 Outdoor Rollaway is part of Butterfly's new range (launched for 2016). The 12mm thick top is made using treated plywood. To store you simply remove the net and post set and then each half is folded using one catch. The legs are adjustable for levelling and the package includes 2 bats, 3 balls and a cover. If your budget allows the Spirit 18 offers a better bounce and a much stronger frame.
What the package includes & delivery information
Delivery is free and is usually 3 - 6 working days. You will be called by our couriers to book a convenient delivery day. Please call 01371 875000 if you require more information.
5 year guarantee on table only
2 x reverse sponge bats, 3 x white balls and a cover
The net & post set is an integral part of the table. Some retailers claim they themselves are giving this as a 'free of charge' extra and even include it as part of the total value of the free accessories they offer!
Table information (dimensions, materials, etc.)
Table size:
275cm long x 153cm wide x 77cm high (9' long x 5' wide x 2'6" high)
Minimum play area:
5.1m long x 3.3m wide (17' long x 11' wide), guideline only
Storage size:
163cm high x 169cm wide x 64cm deep
Weight:
96kg
Packaged weight:
102kg
Suitable for indoor and outdoor use
12mm treated plywood playing surface
Steel frame
Leg levellers
Playback facility
Bat and ball storage
Removable net and post set
2 locking levers on each half for added safety
Allow 60-90 minutes for self-assembly
TTT TV - Watch our videos now
See it in action
Butterfly Spirit 12 Outdoor table tennis table product video
Butterfly Spirit 12 Outdoor Rollaway Product Video