Butterfly Easifold DX22 Indoor Table Tennis Table
£419.99
Out of Stock

Why Us?
Watch Our Video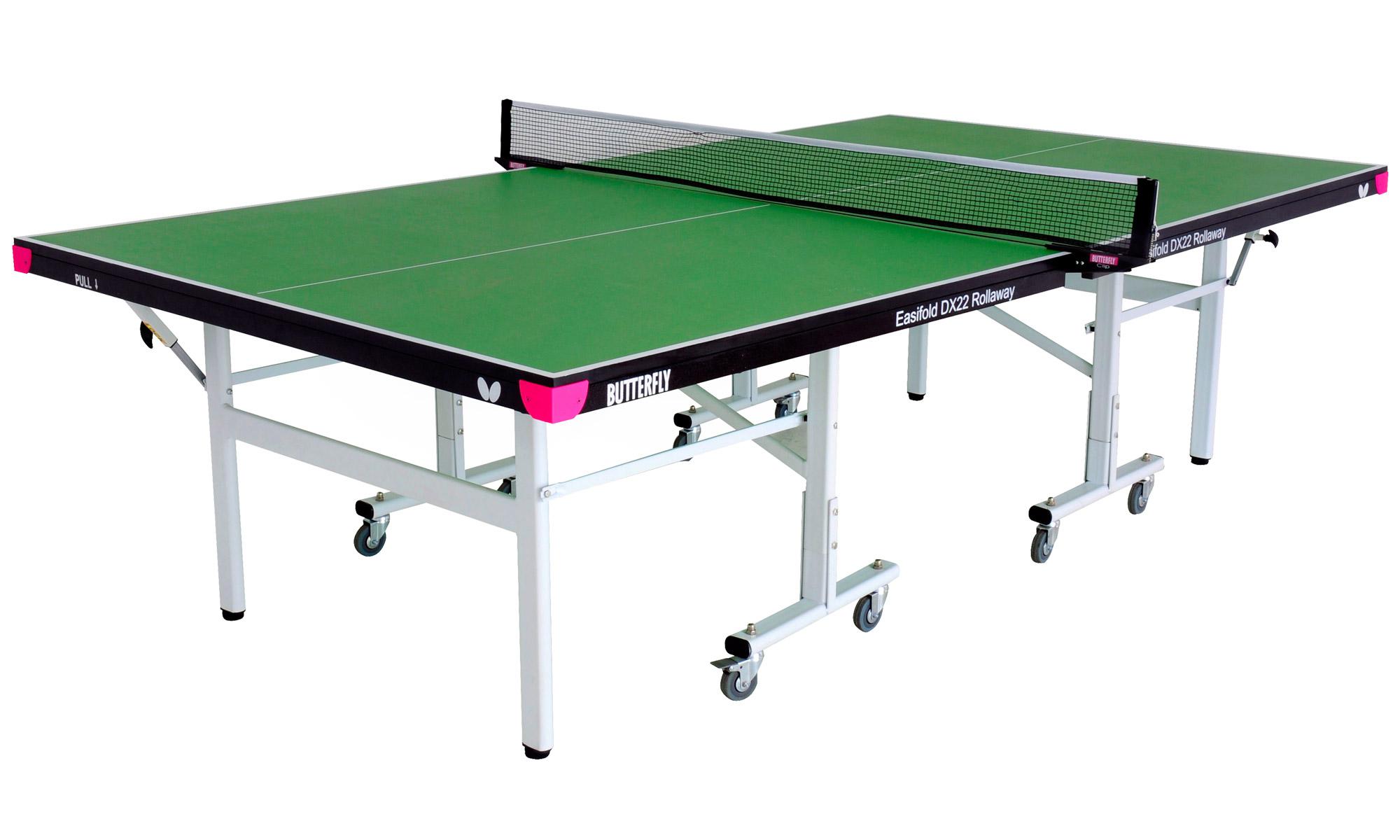 x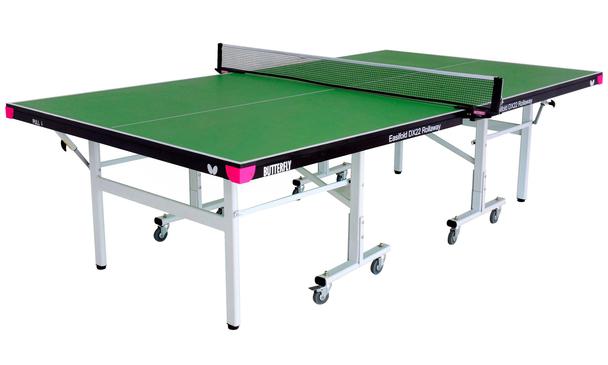 Butterfly Easifold DX22 Indoor Table Tennis Table
£419.99
Out of Stock

Why Us?
Watch Our Video
Want to be told
when it's back?Click to register interest
Pro review
The Butterfly DX22 is based on the Easiold but is stronger and has a 22mm top. It arrives 90% pre-built (you just add the wheels) and the 22mm table-top gives a good level of play. It has a neat folded position but does take a little longer to fold & unfold than a 'one-piece' rollaway table. This is because you have to un-clip the net and then the table folds as two separate halves that slot together for storage.
What the package includes & delivery information
Delivery is free and is usually within 10 working days. As soon as we have your order we will contact you to discuss your delivery. Please call 01371 875000 if you require more information.
3 year guarantee on all non-wearing parts (excl. wheels, net and posts, etc.)
The clip-on net & post set is supplied as part of the table package from Butterfly. Some retailers claim they are giving this as a 'free of charge' extra; they even include it as part of the total value of the free accessories!
Table information (dimensions, materials, etc.)
Table size:
275cm long x 153cm wide x 77cm high (9' long x 5' wide x 2'6" high)
Minimum play area:
5.1m long x 3.3m wide (17' long x 11' wide), guideline only
Storage size:
159cm high x 158cm wide x 74cm deep
Weight:
85kg
Packaged weight:
92kg
Suitable for indoor use only
22mm playing surface
Playback facility
Leg levellers
Clip-on net and post set
Frame: 38mm x 25mm steel
Legs: 35mm x 55mm oval shaped
Two table halves, each with four independent 75mm wheels
Assembly: Allow 10 minutes for assembly (arrives mostly pre-built)
Butterfly DX22 Table Tennis Table user manual, parts list and build instructions
TTT TV - Watch our videos now
See it in action
Butterfly Easifold DX22 indoor table tennis table product video
Butterfly Easifold DX22 Product Video