Gallant Knight R10 Academy Football Table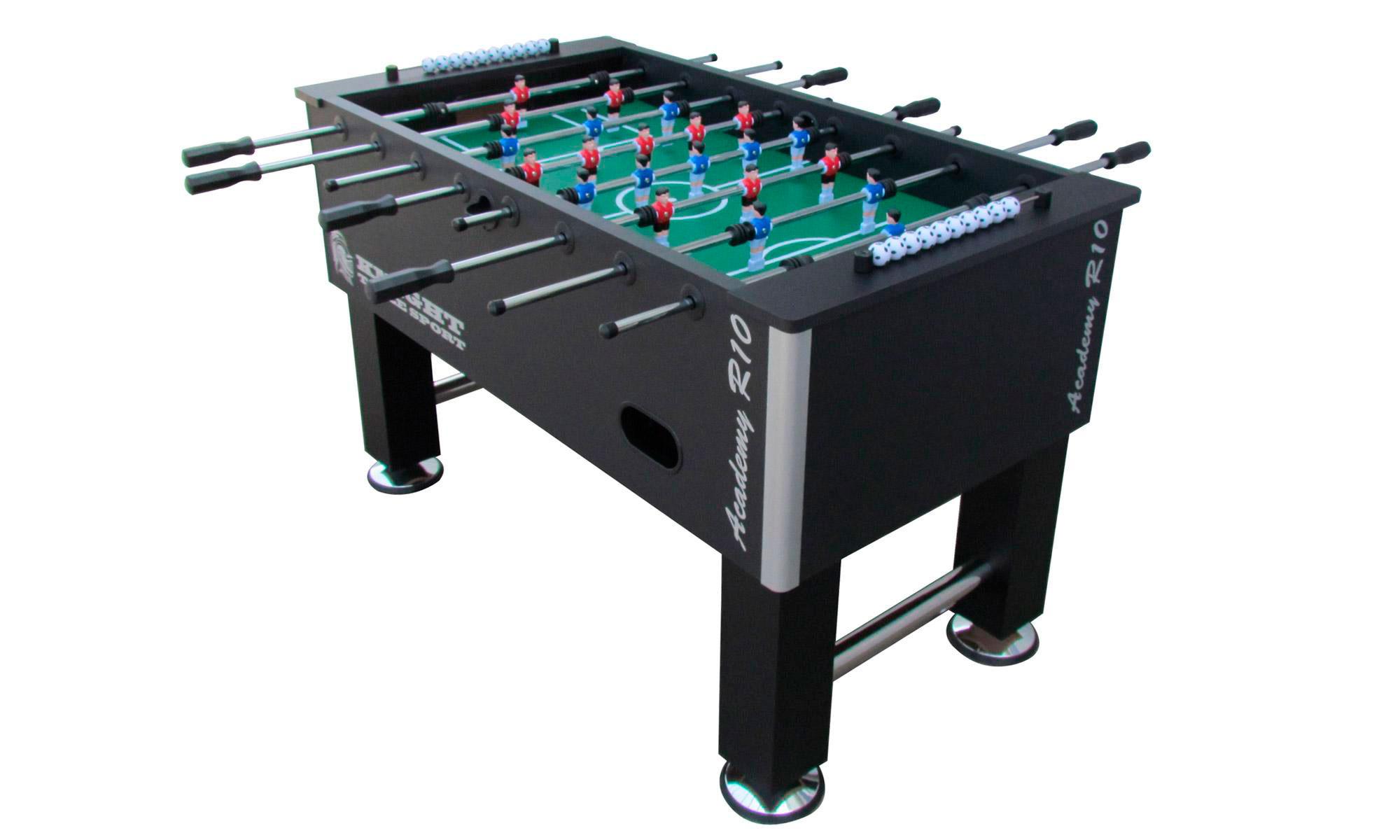 x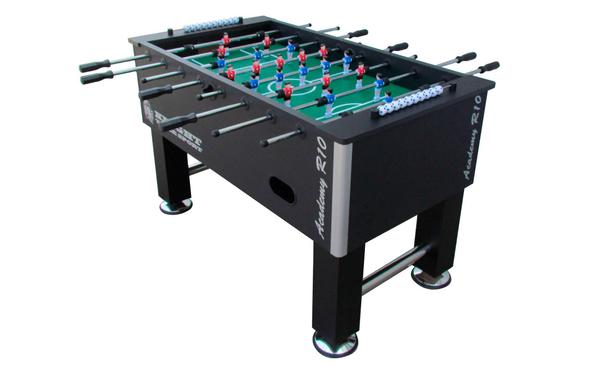 Gallant Knight R10 Academy Football Table
Enter your details and we will get back to you
Pro review


The only down-side is that it arrives completely flat-packed. We recommend allowing 2 hours for two people and you might need a bradawl as some of the pre-marked holes are sometimes slightly off. Nothing too testing for an average person who has built flat-packed furniture and well worth the effort.
The Gallant Knight R10 Academy Football Table is strong, great value and looks fantastic. It's ideal for use at home, in youth clubs or schools. It boasts solid steel rods and adjustable chrome plated feet.
What the package includes & delivery information
Delivery is free and is usually within 2-4 working days. We offer a pre-booked, two-man delivery service. On the day of your pre-booked delivery our courier will call you about 1 hour before they arrive. The day before delivery you can visit our website to find out what position you are on the delivery round. Please call 01371 875000 if you require more information.
1 year guarantee on table
4 x 36mm footballs
Table information (dimensions, materials, etc.)
Table size:
140cm long x 76cm wide (128cm including rods & handles) x 86cm high
Weight:
57kg
Suitable for indoor use only
Playing field: 9mm MDF
2 x score counters to mark up to 10 goals
Cabinet: 30mm MDF with melamine coating
Rods: 15.8mm chrome plated solid steel rods
Players: Red & blue with fully rotating goalkeeper
Leg levellers: 152mm chrome plated adjustable feet
Legs: 12 x 12cm MDF legs with black coating & steel bar for maximum stability
Assembly: Delivered completely flat-packed & requires self-assembly. Please allow 2 hours for this

Gallant Knight R10 Academy Football Table user manual, parts list and build instructions
TTT TV - Watch our videos now
See it in action
Gallant Knight Academy R10 Football Table Assembly Video
Gallant Knight Academy R10 Assembly Video