Kettler Axos Outdoor 1 Discontinued from our range - see notes in Pro review below
£299.99
Out of Stock

Why Us?
Watch Our Video
Kettler Axos Outdoor 1 Discontinued from our range - see notes in Pro review below
£299.99
Out of Stock

Why Us?
Watch Our Video
Enter your details and we will get back to you
Pro review
We decided to drop the Axos 1 from our range in the summer of 2018. We felt that the fact it has such an awkward folding system (requiring two adults to unfold) and that you had to take the net of each time you folded it, plus the weaker frame and having only two steerable wheels meant it really wasn't as good as others on the market (plus it was close in price to the Axos 3 which has better wheels, one-person folding and a net that stays on the table).


What the package includes & delivery information
10 year guarantee on table top, 3 years on undercarriage
4 x Knight Lionheart 3 Star Bats, 12 x Knight Plain Balls and a Kettler table cover
The net & post set is part of the part of the package supplied by Kettler. Some retailers claim they themselves are giving this as a 'free of charge' extra; they even include it as part of the value of the free accessories!
Unlike most suppliers who offer two, very basic bats with their tables, at Table-Tennis-Tables.co.uk we're giving FOUR Knight Lionheart 3 Star Bats, absolutely free!
*Deliveries to Highlands & Islands and some very remote areas carry a surcharge CLICK HERE for details
Table information (dimensions, materials, etc.)
Table size:
275cm long x 153cm wide x 77cm high (9' long x 5' wide x 2'6" high)
Minimum play area:
5.1m long x 3.3m wide (17' long x 11' wide), guideline only
Storage size:
171cm high x 153cm wide x 57cm deep
Weight:
44.6kg
Packaged weight:
48kg
Suitable for indoor and outdoor use
22mm aluminium compound table top with anti-glare
Playback facility
Undercarriage: 22mm round tubing
Wheels: 2 steerable wheels, two fixed wheels
Assembly: Allow 2 hours for self-assembly
Kettler Axos 1 user manual, parts list and build instructions
TTT TV - Watch our videos now
See it in action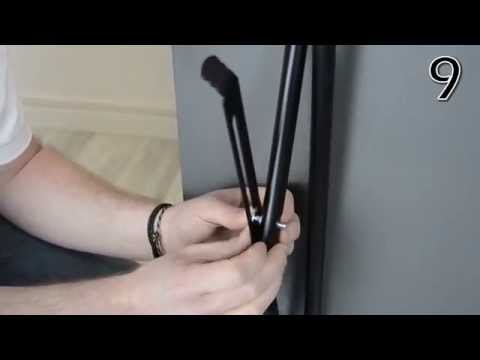 Assembly Video for Kettler Axos 1 Table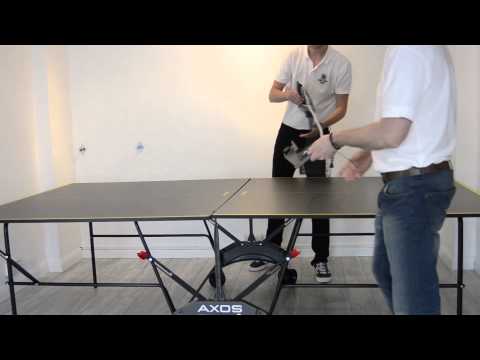 Product Video for Kettler Axos 1 Table (Video's of Indoor Top)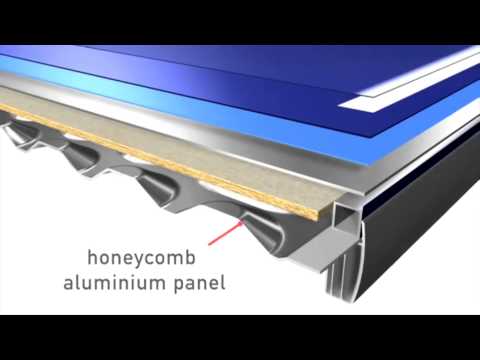 How Kettler Make Their Outdoor Table Tops