Cornilleau Star Wars Limited Edition Table
£519.00

Why Us?
Watch Our Video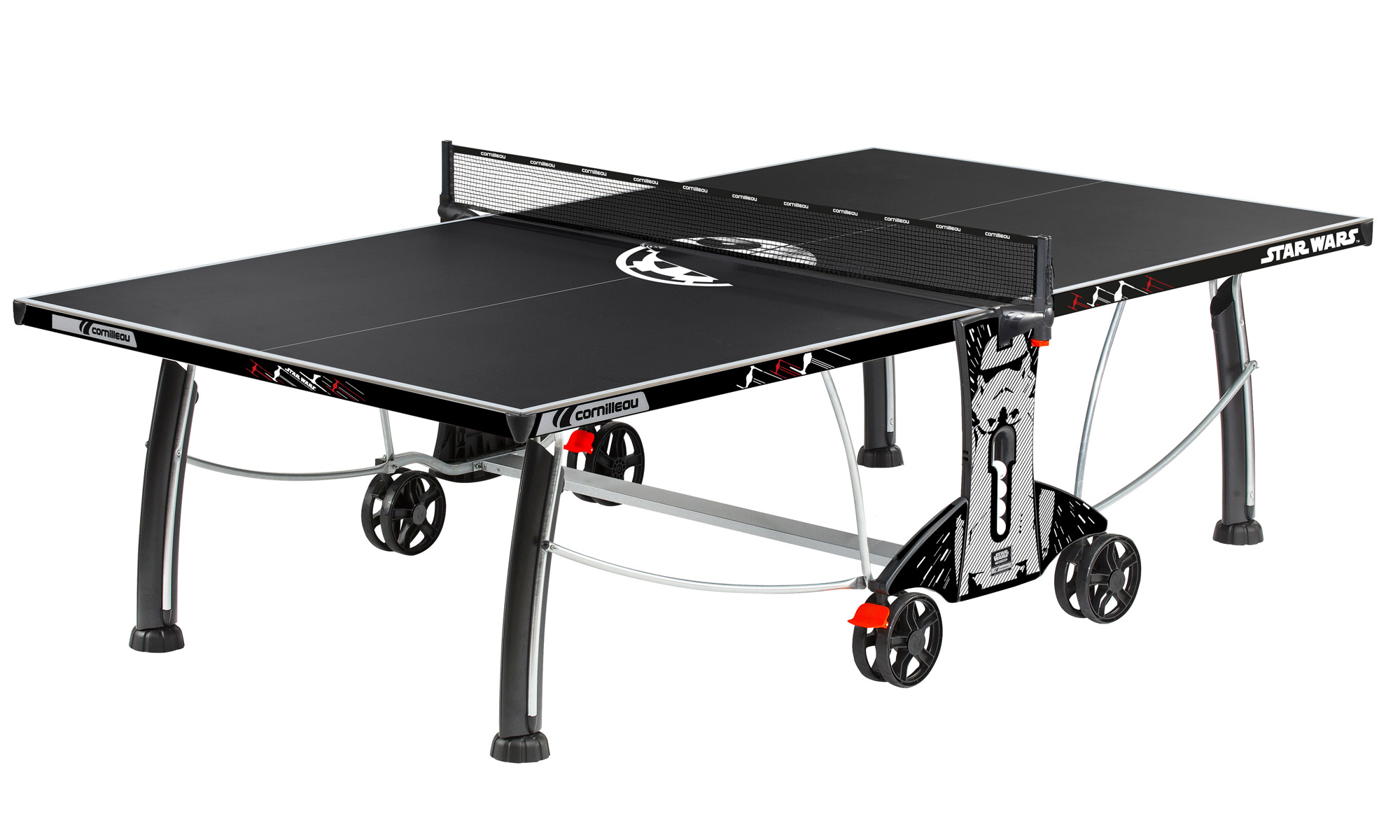 x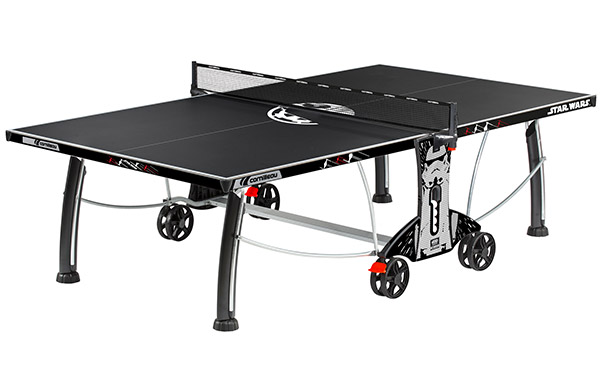 Cornilleau Star Wars Limited Edition Table
£519.00

Why Us?
Watch Our Video
Enter your details and we will get back to you
Pro Review
This unique table is a special edition model with production numbers limited to 1000 worldwide. It's completely weatherproof so can be used in an ''outer-space''. Of course, as well as the Cornilleau Star Wars Limited Edition table tennis table looking fantastic, plus being a Star Wars collectable, this Limited Edition table has a long list of features and benefits. The SOFTMAT finish reduces glare by three times plus provides excellent weatherproofing and a good bounce. It boasts a clever net (with height and tension adjustment) which automatically folds away as the table closes and then re-appears when you unfold it. This protects the posts from being broken by a football etc. when the table is in the storage position. It has a neat, tidy storage position and benefits from the industry's quickest and safest folding system. The Star Wars Limited Edition Table benefits from a ten year table warranty. The legs are strong and it has good quality wheels (two of which have brakes). It also has a storage area for bats and balls, padded corners and leg levellers.
What the package includes & delivery information
UK mainland delivery is free* PLEASE NOTE: This limited edition table is usually delivered within 10 working days (charges apply for offshore and some very remote locations). We offer a pre-booked, two-man delivery service. You should receive a text the working-day before your delivery day with an estimated two-hour window. On the day of delivery you should also be able to track the progress of the delivery driver online. Please call 01371 875000 if you require more information.
10 year guarantee on all non-wearing parts (excl. wheels, net and posts, bats, cover etc.)
The net & post set is an integral part of the table. Some retailers claim they are giving this as a free accessory!
*Deliveries to Highlands & Islands and some very remote areas carry a surcharge CLICK HERE for details
Table information (dimensions, materials etc)
Table size:
274cm long x 152.5cm wide x 76cm high (9' long x 5' wide x 2'6" high)
Minimum play area:
5.1m long x 3.3m wide (17' long x 11' wide), guideline only
Storage size:
155.5cm high x 167cm wide x 75cm deep
Weight:
69kg
Packaged weight:
81kg
Suitable for indoor and outdoor use
5mm resin laminate playing surface with SOFTMAT finish
Leg levellers
Playback facility
Bat and ball storage
Fixed - Retractable net and post set
DSI safety folding system
Legs: Arched resin / steel insert, 100mm x 60mm
Undercarriage: Steel & Thermoplastic Polymer
Wheels: 32mm x 200mm Double wheel with 2 brakes
Frame: Corrosion / scratch-resistant steel 50mm
Assembly: Allow 90 minutes for self-assembly
TTT TV - Watch our videos now
See it in action
Cornilleau Performance 400M Assembly Video