Cornilleau Star Wars Limited Edition Table
£519.00
In Stock

Why Us?
Watch Our Video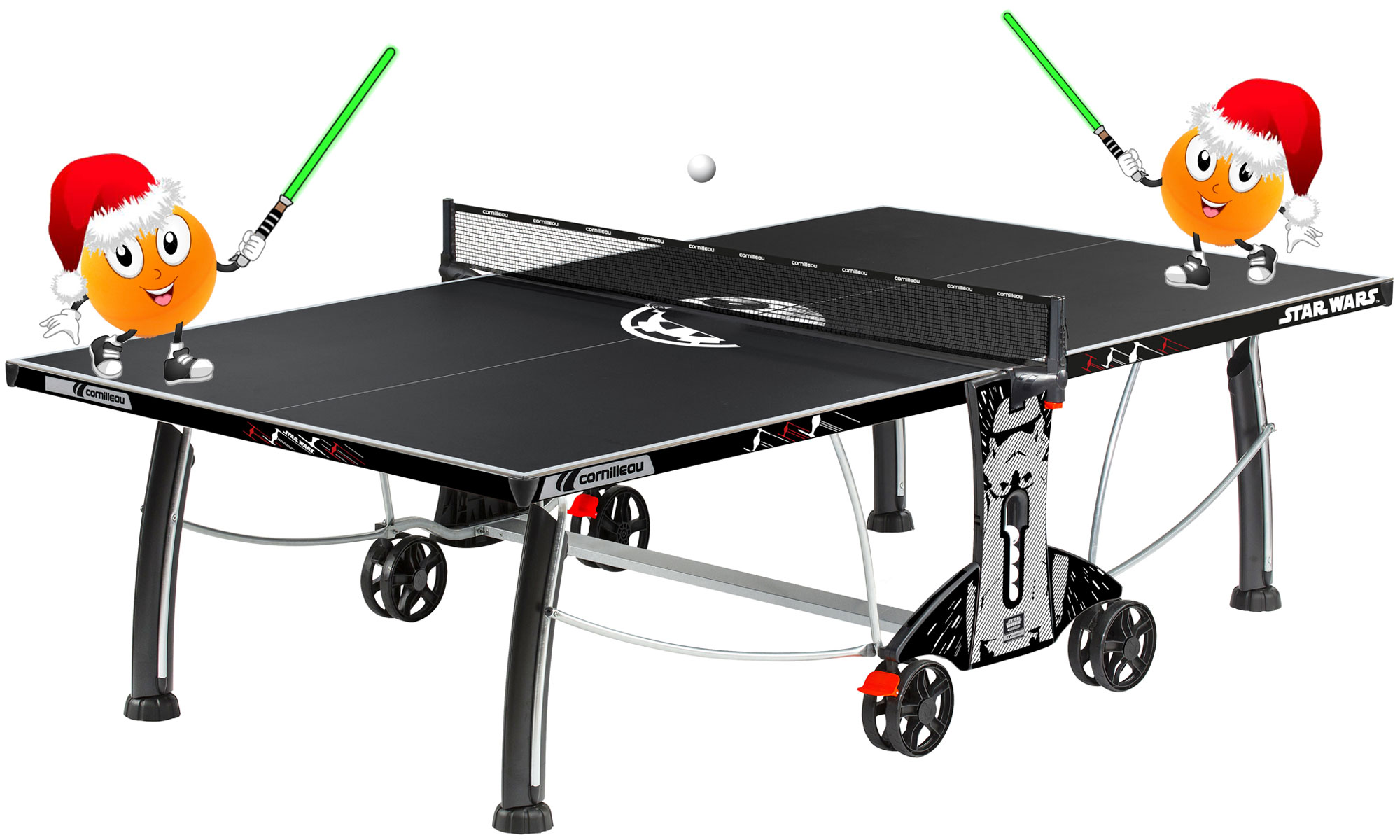 x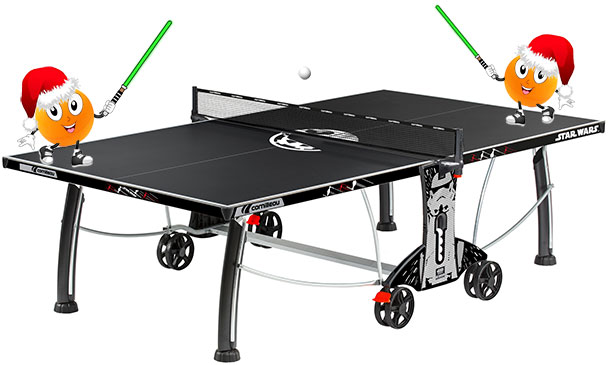 Cornilleau Star Wars Limited Edition Table
£519.00
In Stock

Why Us?
Watch Our Video
Enter your details and we will get back to you
Pro Review
This unique table is a special edition model with production numbers limited to 1000 worldwide. It's completely weatherproof so can be used in an ''outer-space''. Of course, as well as the Cornilleau Star Wars Limited Edition table tennis table looking fantastic, plus being a Star Wars collectable, this Limited Edition table has a long list of features and benefits. The SOFTMAT finish reduces glare by three times plus provides excellent weatherproofing and a good bounce. It boasts a clever net (with height and tension adjustment) which automatically folds away as the table closes and then re-appears when you unfold it. This protects the posts from being broken by a football etc. when the table is in the storage position. It has a neat, tidy storage position and benefits from the industry's quickest and safest folding system. The Star Wars Limited Edition Table benefits from a ten year table warranty. The legs are strong and it has good quality wheels (two of which have brakes). It also has a storage area for bats and balls, padded corners and leg levellers.
What the package includes & delivery information
Pre-Christmas delivery of Cornilleau tables can now only be made to the following postcodes: AL, B, BA, BL, BN, BR, BS, CB, CH, CM, CO, CR, CT, CV, CW, DA, DE, DN, DY, E, EC, EN, GL, GU, HA, HD, HP, HU, IG, IP, KT, L, LE, LN, LU, M, ME, MK, N, NG, NN, NR, NW, OL, OX, PE, PO, RG, RH, RM, S, SE, SG, SK, SL, SM, SN, SO, SP, SS, ST, SW, TF, TN, TW, UB, W, WA, WC, WD, WF, WN, WR, WS and WV. We may however still be able to offer pre-Christmas delivery of some Butterfly and Kettler tables outside these areas.
*UK mainland delivery is free. Cornilleau use a courier called CRT-S for their deliveries. The vast majority are delivered within 10 working days (most within 5). They offer a pre-booked, two-man delivery service. On your pre-arranged delivery day you'll receive tracking information via a text message allowing you to calculate the ETA. The driver should also call approximately 30 minutes prior to arrival.
*PLEASE NOTE: Cornilleau do not deliver to Northern Ireland, some Scottish postcodes or any offshore location. For details of excluded postcodes please CLICK HERE.
10 year guarantee on all non-wearing parts (excl. wheels, net and posts, bats, cover etc.)
The net & post set is an integral part of the table, although some retailers claim they are giving this as a free accessory!
Table information (dimensions, materials etc)
Table size:
274cm long x 152.5cm wide x 76cm high (9' long x 5' wide x 2'6" high)
Minimum play area:
5.1m long x 3.3m wide (17' long x 11' wide), guideline only
Storage size:
155.5cm high x 167cm wide x 75cm deep
Weight:
69kg
Packaged weight:
81kg
Suitable for indoor and outdoor use
5mm resin laminate playing surface with SOFTMAT finish
Leg levellers
Playback facility
Bat and ball storage
Fixed - Retractable net and post set
DSI safety folding system
Legs: Arched resin / steel insert, 100mm x 60mm
Undercarriage: Steel & Thermoplastic Polymer
Wheels: 32mm x 200mm Double wheel with 2 brakes
Frame: Corrosion / scratch-resistant steel 50mm
Assembly: Allow 90 minutes for self-assembly
TTT TV - Watch our videos now
See it in action
Cornilleau Performance 400M Assembly Video